8 Police Officers from Same Department Pose with their Newborns 😍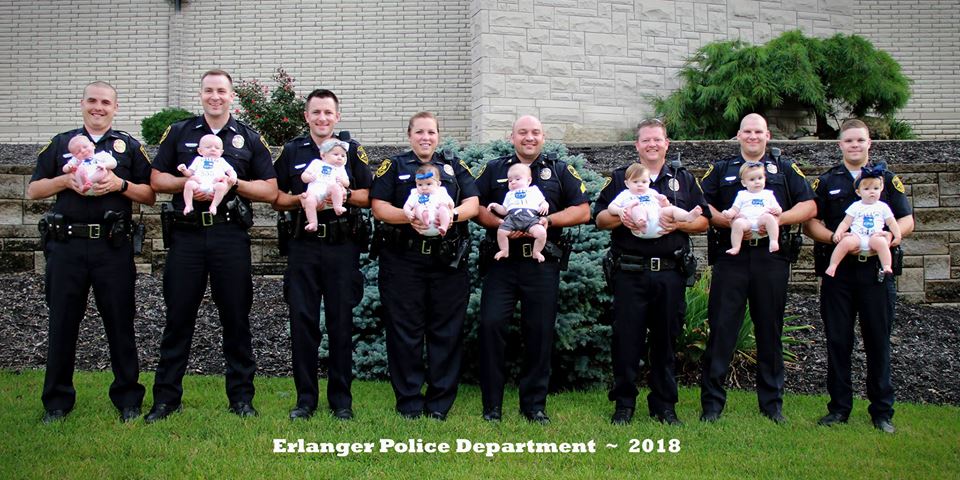 This is really beautiful to see.
In the last one year, 8 police officers of the Erlanger Police Department, Northern Kentucky welcomed babies and they all posed for a photo with their newborns.
The department shared the photo on Facebook and wrote:
Hey Glenpool Fire Department. I guess there's something in the water here in Erlanger KY too!
#dontdrinkthewater
#loveourpolicefamily
#fourboysandfourgirls
#futureofEPD
#wegotubeat Glenpool Fire Department 😉
#blessed
One of the officers Ryan Atchley, speaking to WLWT said:
"We are all like, 'Oh, I am having a kid,' then we are like, 'So am I.' 'So am I.' A couple months later, 'So am I.' Then you start looking at it and say, '(The) schedule is going to be an issue.'"
Another officer, Robert Yocum, speaking on increased responsibilities said:
"I average about three hours [of sleep] a night. I do cook a lot. I do all the wife's meals for the whole week, the kids, I do all of that. I make birthday cake, stuff like that. Even though I don't eat cakes."
"Margret is a mom herself. She is not only having the kid, she is doing this job also," Atchley said of the only woman among them.
Erlanger Police Department's caption was in response to a photo by Glenpool Fire Department, Oklahoma in May, showing 7 of its officers posing with their newborns they welcomed within 10 months.
See that photo below: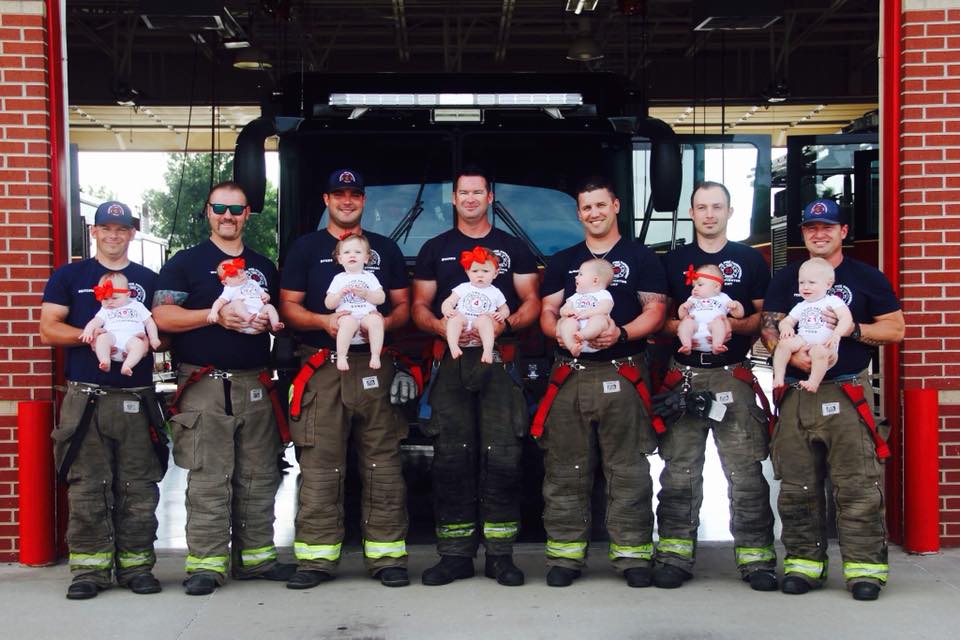 Photo Credits: Avery Dykes | Erlanger Police Department
Leave a comment