This Report Ranks Onikan, Lagos 3rd Coolest Neighbourhood in the World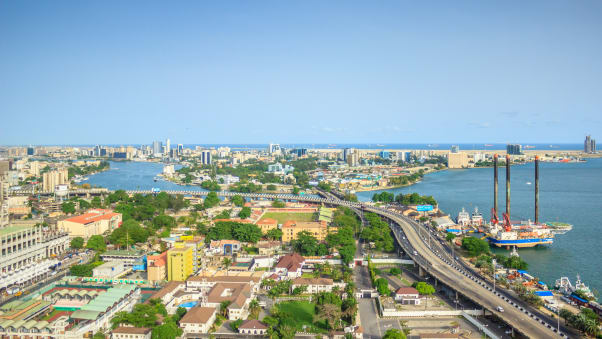 The historic Onikan, Lagos State has been ranked as the third among the world's 50 coolest neighbourhoods by Time Out, a publication of CNN Travel.
Time Out described coolest neighbourhoods as places to spend a vacation, famous attractions or gorgeous natural wonders.
Time Out stated that Onikan was chosen as a result of being home to artists, writers, designers and Nollywood actors. The report stated:
But if you really want to get to know a city like a local, your best bet is to look for the neighbourhoods where they hang out, where the most interesting new restaurants, art galleries and coffee shops emerge.

You might spot some of them hanging out in cool Onikan, where past, present and future collide effortlessly.
Time Out had this to say about Onikan, Lagos.
Past, present and future collide effortlessly in Lagos's historic district of Onikan. A cool wind blows through the private green spaces of its military barracks and its narrow streets, which represent an architectural catalogue of the city's history: the colonial houses of the pre-independence era, the boom of the '70s and today's Western-style steel and mortar structures. The landscape is still changing: larger buildings are sprouting upwards, including a football stadium and multi-storey car park, even as creatives flock to the area in search of authentic surroundings. We know the story of rapid urbanization when we see it, but Onikan is weirdly different: the energy of this place is built on a cycle whose bedrock is community, constantly regenerating itself.
Check out the complete list below:
1. Arroios, Lisbon
2. Shimokitazawa, Tokyo
3. Onikan, Lagos
4. Wedding, Berlin
5. Historic Filipinotown, Los Angeles
6. The Waterfront, Hobart
7. Strasbourg-Saint-Denis, Paris
8. Astoria, New York
9. Embajadores, Madrid
10. Pilsen, Chicago
11. Peckham, London
12. Soi Pridi Banomyong/Phra Khanong, Bangkok
13. Footscray, Melbourne
14. Zhongshan, Taipei
15. Kerem Hatelmanim and Shuk HaCarmel, Tel Aviv
16. Kypseli, Athens
17. Jalatlaco, Oaxaca
18. District 3, Ho Chi Minh City
19. Juárez, Mexico City
20. Poblenou, Barcelona
21. Jamestown, Accra
22. Verdun, Montreal
23. Overseas Chinese Town, Shenzhen
24. Holly, Austin
25. Bom Retiro, São Paulo
26. Katendrecht, Rotterdam
27. Ancoats, Manchester
28. Corktown, Detroit
29. Gemmayzeh and Mar Mikhaël, Beirut
30. Barranco, Lima
31. Dogpatch, San Francisco
32. Vesterbro, Copenhagen
33. Naeja-dong, Seoul
34. Yppenplatz and Brunnenmarkt, Vienna
35. Easton, Bristol
36. The Junction, Toronto
37. Kadıköy-Moda, Istanbul
38. Kelvinbridge, Glasgow
39. Oltrarno, Florence
40. Old Havana, Havana
41. Melville, Johannesburg
42. Stoneybatter, Dublin
43. Bartók, Budapest
44. Downtown, Miami
45. Tanjong Pagar, Singapore
46. Nové Město, Prague
47. Bandra West, Mumbai
48. Sai Ying Pun, Hong Kong
49. Old Xuhui, Shanghai
50. Dorćol, Belgrade
Photo Credit: CNN Travel
Leave a comment